One Physician's Recollections of the
Early Days of Ultrasound at the Bowman Gray
School of Medicine

---
Introduction:
Greetings to the obgyn.net community! I am a not-very-academic ultrasonologist with a practice which includes a little bit of everything. In the coming months I would like to share with all of you some of my memories from the early days of ultrasound in hopes that more of you may be encouraged to document your own early training and experiences and to solicit help in filling in some of the "blanks" in my own recollections. I would like to thank Terry DuBose, Barbara Nesbitt and Martin Necas of OBGYN.NET for their interest and support in this effort.
The Bowman Gray School of Medicine of Wake Forest University
My ultrasound training began when I was starting the second year of a neurology residency at the Bowman Gray School of Medicine of Wake Forest University in Winston-Salem, North Carolina. I had just finished a year of general medical internship which was a requirement for neurology residents. In the fall of 1974 a large wooden crate was delivered to the department of neurology. Its somewhat mysterious contents were to change the course of my own medical career drastically. In the crate was a prototype ultrasound scanner for evaluation of the carotid bifurcation, the work of electrical engineer Jack Reid and clinician Merrill Spencer of Seattle, Washington. The neurology department at Bowman Gray, under the leadership of Dr. James Toole, was a major center for the evaluation and treatment of stroke patients. Neurology assistant professor William M. McKinney (later credited with coining the term "neurosonology" for the application of ultrasound to the evaluation of the brain and cerebral circulation) was putting together a multi-disciplinary ultrasound laboratory (which continues today under the leadership of Dr. Fred Kremkau). It began with the use of a-mode ultrasound echoencephalography for evaluation of trauma patients and over the years added Doppler and imaging techniques for carotid artery and intracerebral circulation evaluation (transcranial Doppler), cardiac evaluation and even obstetrical, general medical and surgical ultrasound. By volunteering for an eight month research project using the ultrasound equipment in "the crate" I began my journey into medical ultrasound.
The links below will take you to a number of pages detailing some of the activities which were taking place in the 1970's at Bowman Gray and other medical centers. If you find errors or have questions or comments, please e-mail me at: sounddoc@aol.com
---
Topics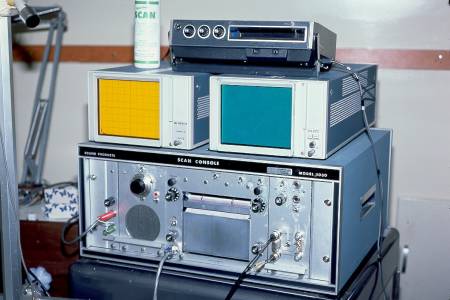 Dopscan CW Doppler Carotid Imaging System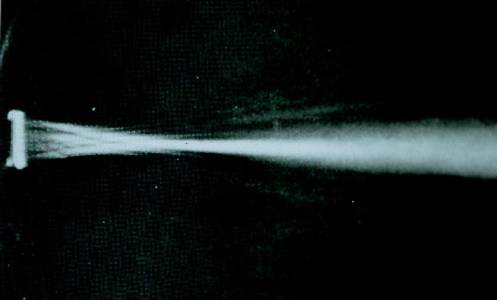 Schleiren Photography for Ultrasound Beam Evaluation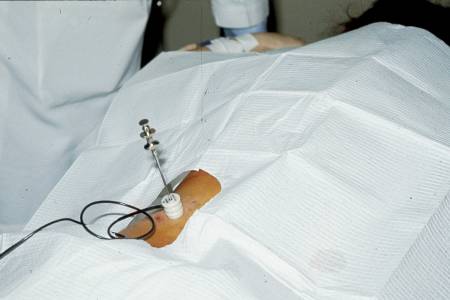 Ultrasound Guidance for Renal Biopsy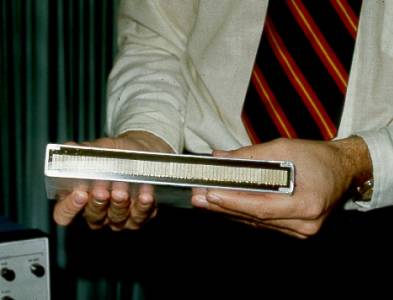 Early Linear Array Ultrasound System (A.D.R.)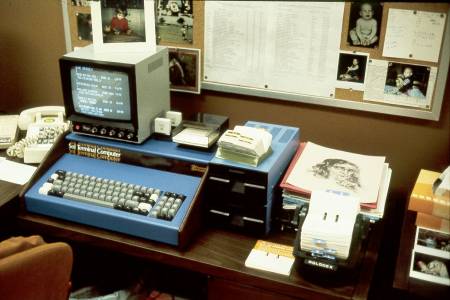 Early Applications of Personal Computers in Medical Ultrasound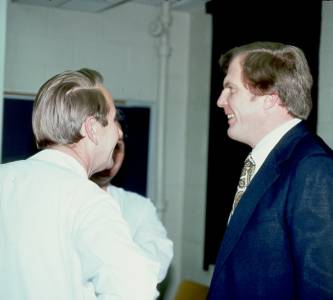 People from the Early Days of Ultrasound at the Bowman Gray School of Medicine

Dr. Alec Eden and his research into the life of Christian Andreas Doppler

---
Some Interesting Links:
Dr. Joe Woo's History of Ultrasound Pages
---
Photos by Eric Blackwell, M.D.
Page updated August 25, 2018