Eric Blackwell, M.D.

---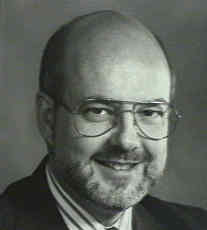 Eric Blackwell, M.D. is Professor of Radiology and Chief, Division of Ultrasound at the Texas Tech University School of Medicine in Lubbock, Texas. His medical training was done at the Bowman Gray School of Medicine and the North Carolina Baptist Hospital in Winston-Salem, North Carolina. He is co-editor with Dr. Franz Fruehwald of the Atlas of Color-Coded Doppler Sonography.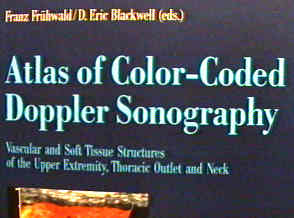 His major professional interests include the ultrasound evaluation of high-risk pregnancy and all aspects of Doppler ultrasound as well as general abdominal, gynecologic and small parts imaging. He has served on the Board of Governors of the American Institute of Ultrasound in Medicine and enjoys lecturing about ultrasound and the history of its development.
He is a past board member of the Burleson Family Association has served as Vice-President for social activities for the organization. His claim to the Burleson line is through is maternal grandmother, Tuppie Burleson Brown, daughter of Charles Wesley Burleson and Olive English Burleson of Plumtree, North Carolina. Other genealogic interests include the Blackwell, Elam, Barber, Brown, English, Roberts and Wiseman lines.
---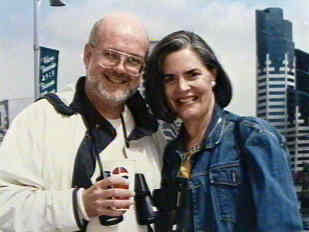 Eric and Janis in San Diego for the American Institute of Ultrasound in Medicine convention in the spring of 1997
---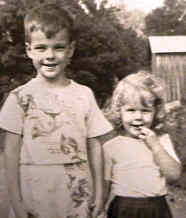 Eric with his cousin Martha Carol Brown "a few years ago".
---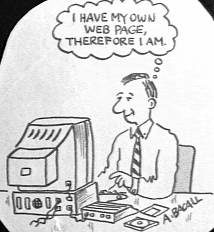 A little cyberphilosophy...
---
Last Update for this page 11/22/2019
Return to Home Page